I love to look classic, corporate, not too fussy but feminine…Rachel Sanderson MP
Last fortnight I discussed the image and personal style of the female politician, how it reflects her job & the importance of this. We looked at the impeccable classic/elegant style that allows her to stand out in an understated and timeless manner.
The three inspirational and powerful SA politicians I referred to are…
Julie Bishop: Minister For Foreign Affairs, and the Deputy Leader of the Liberal Party.
Vickie Chapman: Deputy Leader of the South Australian Liberal Party, Shadow Attorney General and the Member for Bragg.
And Rachel Sanderson: SA's Shadow Minister for Families and Child Protection, Social Housing, Youth and Volunteers. And former founder and owner of the hugely successful Rachel's Model Management and Training.
I read an article recently on Julie Bishop and her views on fashion and clothes. She revealed that designer clothes help her do her job and that she envies the wardrobe of Sex and the City character Carrie Bradshaw!
She also stated that it's her duty to wear clothes 'that will promote an appropriate image for Australia'.
According to News.com.au "The 60-year-old politician is a fan of 'investment pieces' such as Armani suits coupled with Louis Vuitton and Christian Louboutin heels".
'Give a girl the right shoes and she can take on the world,' she told of her passion for feisty red stilettos. She stated "it's not all about big international fashion house names". Ms Bishop also wears pieces from Perth designer Isabel Aujoulet.
And adding to all of this the glamorous Julie Bishop claims she doesn't spend more than half an hour 'putting' herself together before stepping out as the Foreign Minister!
Julie Bishop – cool light colouring with a low contrast (fair skin & light hair) While Julie would naturally suit low contrast colour schemes (white & light-medium grey) a high contrast gives the impact she requires for her job (navy blue & white) The jacket she is wearing here is a great eye enhancer thus bringing all the focus to her face – very important for those serious conversations the Deputy Leader of the Lib's would engage often.
Vickie Chapman – cool deep colouring with a high contrast (fair skin & dark hair) Vickie is able to naturally wear the most powerful and authoritative shade of all – black. Black says, 'I'm the boss'! It's therefore, not only flattering to her lovely face and hair but perfect for her role as Deputy Leader of the SA Liberal Party. Cool light hues or shades combined with black (black and white) will also create a very high contrast supporting Vickie's natural contrast further adding impact to her outfits.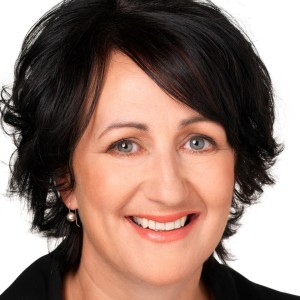 Rachel Sanderson – warm deep colouring with a high contrast (fair skin & dark hair) Rachel shines in the high contrast combinations also (navy or chocolate brown and off white or cream) These give a great professional impact for her important role while harmonising with her beautiful warm, deep and toasty colouring (Autumn) While chocolate brown is earthy and approachable blue is the friendliest colour in the spectrum – both accurately reflect Rachel's personality.